This par 4 features a long, straight fairway that begins to go dramatically downhill at 229 yards. Longer hitters can get some help if they hit the fairway and let their ball roll down the hill.
The key to this hole is to stay on the left side of the fairway, as the right side of the hole is lined with trees and a private driveway.
Before you pull out your wedge for your approach shot, take in the scenic views of the fountain in the water on the left. Trees and nature abound as you putt in your birdie and continue to the next hole.
Men's Handicap: 11 | Ladies Handicap: 15

385 Yards

375 Yards

375 Yards

358 Yards

358 Yards

291 Yards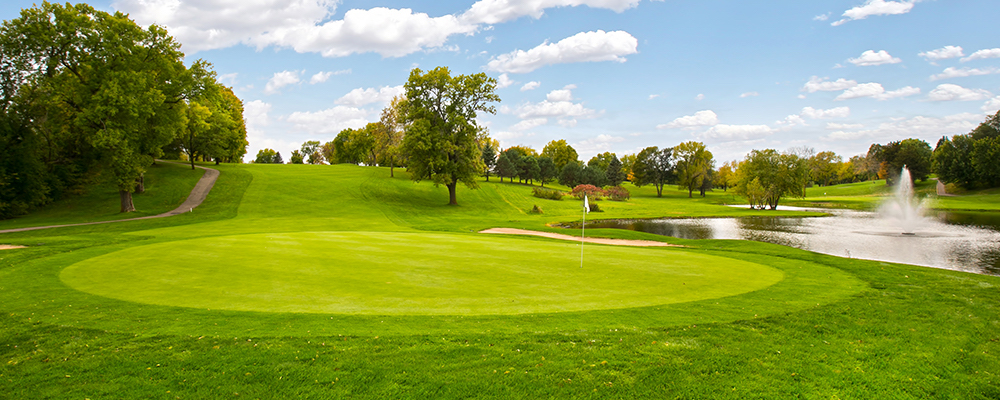 Hole Descriptions & Flyover Videos