One of the most scenic par 3 holes at Island View Golf Club, players tee off high atop a bluff and aim toward the large green 129+ yards away.
In between them is a valley with a small creek running through it. Bunkers flank the right and left side of the green, while the rear is protected by trees.
Birdies are common on this hole, but with the size of this green . . . so are two-putts. Stick it close to the pin and write down your "2" on the scorecard.
Men's Handicap: 18  |  Ladies Handicap: 16

148 Yards

 130 Yards

 130 Yards

130 Yards

130 Yards

130 Yards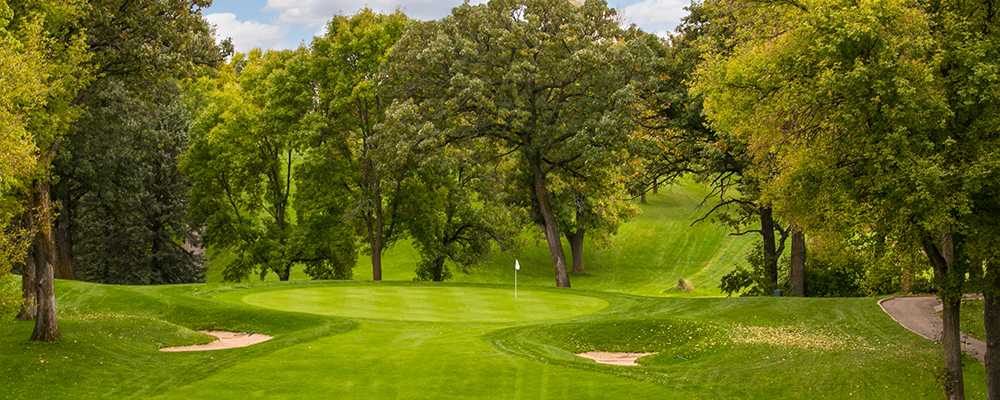 Hole Descriptions & Flyover Videos