Get your driver out for this par 5, which is the longest hole at Island View Golf Club.
Water is in play to the right of all player tees. Players playing the black and green tees need 200+ yards to get beyond the water. Don't hit TOO far to the left, however, as out-of-bounds lies just off the fairway rough.
Water is also in play on a player's second shot, with water to the left of the fairway. Players hoping to avoid the water should not play too far to the right, however, as fairway bunkers line the right side of the narrowing fairway. The safe play it to land short of both, then chip onto the green and putt for your birdies or pars.
Men's Handicap: 2  |  Ladies Handicap: 2

567 Yards

 547 Yards

 497 Yards

 497 Yards

 497 Yards

 416 Yards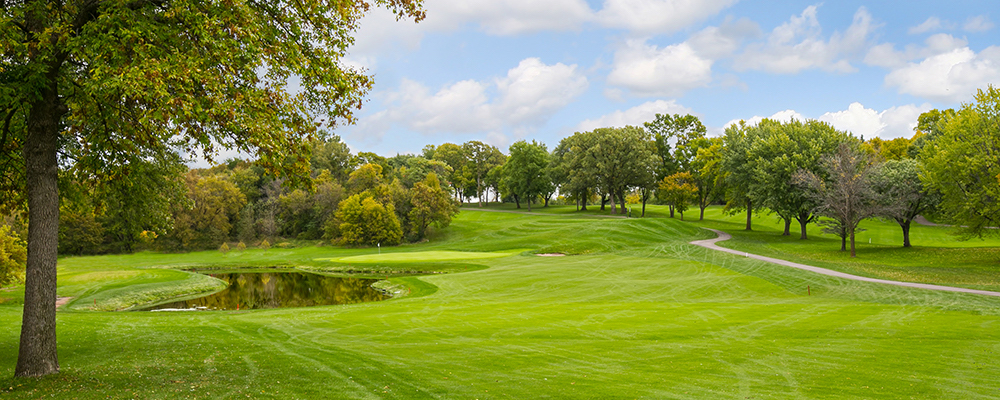 Hole Descriptions & Flyover Videos