Strategic planning is the key to this par 4 hole. With water on the right, sand and trees on the left, and a narrow fairway in the middle . . . key placement of your drive is important.
Although the farther a player's tee shot goes, the more the water is taken out of play on the approach to the green . . . most players will want to drop their drive in the landing area to the right of the two fairway bunkers. From there, it's about a 125-yard approach shot into this undulating green.
Although a birdie can be grabbed here, most players will be happy escaping with par.
Men's Handicap: 10  |  Ladies Handicap: 4

351 Yards

 335 Yards

 310 Yards

 310 Yards

 268 Yards

 268 Yards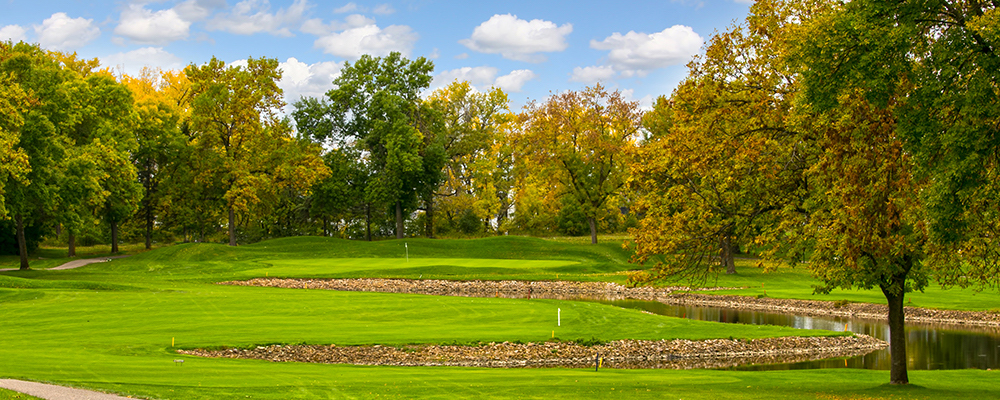 Hole Descriptions & Flyover Videos