Players who like to hit to the left may have a tough time on this hole. The wide fairway narrows at 228 yards, and is then protected by three large fairway bunkers.
Players may want to land short of the bunker area, for a 100+ yard approach shot . . . or try to roll closer to the third bunker, where the fairway widens up a bit.
Two green-side bunkers flank the right and left side of the green, so beware on all approach shots!
Men's Handicap: 14  |  Ladies Handicap: 10

317 Yards

 303 Yards

 303 Yards

 303 Yards

 287 Yards

 287 Yards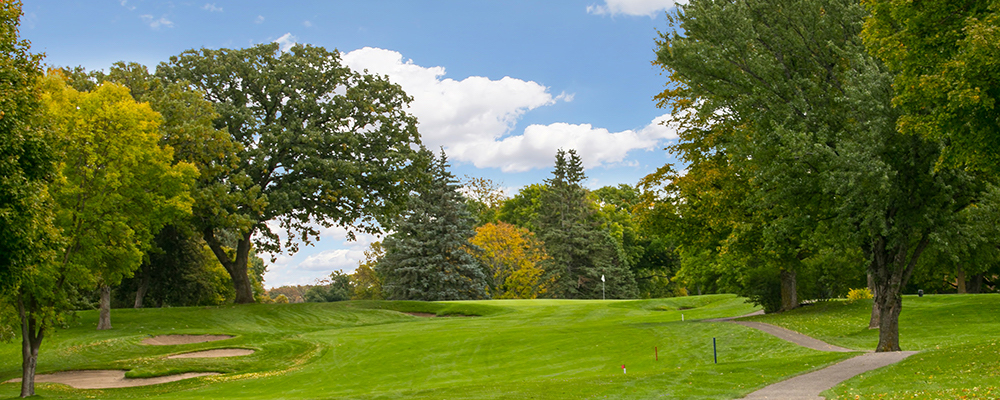 Hole Descriptions & Flyover Videos